Hot 60
This class is taught by: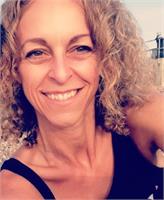 My first Bikram yoga class was in April 2006. I loved it. My very first class was tough- the challenge, the heat, the discipline, the energy and the 26 postures. I knew I had found something very special. I also knew that one day I would to teach Bikram Yoga. That day is now here. Bikram Yoga is amazing both physically and mentally – the lower back pain that I had suffered for several years has disappeared, my stress levels have eased and I generally feel so much healthier. The most amazing benefit I find from Bikram Yoga, is that no matter what type of class you have, or how you were feeling to begin with, you always feel good after you have worked hard for 90 minutes, through 26 postures and two breathing exercises. I briefly tried other styles of hatha yoga when there was no Bikram studio in Brighton and although I enjoyed it, I realised how many more benefits there are from Bikram Yoga. As soon as CJ's studio opened, I was straight through the door for the very first class! When the time was right for me, I made the life changing decision to go to Bikram Yoga Teacher Training. I left my career and job as the Area Manager for Sussex within a public sector department to fulfil my dreams of becoming a Bikram Yoga Teacher. This was a huge decision, but definitely the best decision I have ever made. I am honoured to be able to teach Bikram Yoga to you all especially as I know how it will help others get the benefits from this amazing yoga practice. Improving you back pain, joint issues and a whole plethora of body issues.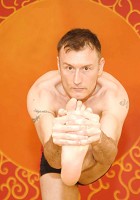 I have been practicing Bikram Yoga now for eight years, I am now in my fourth year of teaching full time. Thanks to these amazing twenty six postures, I have experienced great change in my physical, mental and emotional well being. Due to Scoliosis in my spin I used to suffer chronic indigestion, hip and back pain. Thanks to Bikram Yoga I now have great digestion and have been pain free years .I feel blessed to have this practice in my life on a daily basis. Inspiration!!!! look for it everywhere. favourite quote. Pain is inevitable, suffering is chosen I have been blessed to work with and for some of the most dedicated people in this industry both here and overseas, for this I am truly grateful.
This is the same Bikram method class, but only takes 1 hour. Time is of the essence, so this is your chance to do your Bikram as a flow with very little stopping. This is a faster paced class and only suitable for those who are familiar with the sequence. This is not advisable for new students.
Upcoming classes: